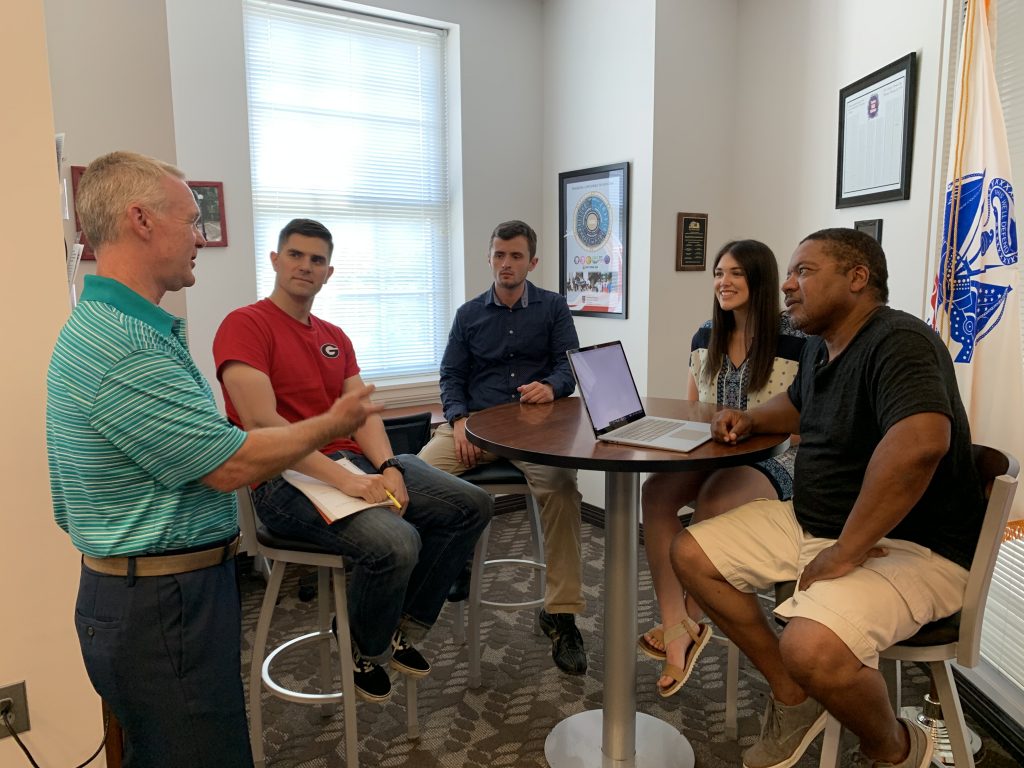 Founded in spring 2013, the Student Veterans Resource Center (SVRC) serves as a central location for information about the university's services for student veterans while also offering support, advocacy and a convenient location for student veterans to gather throughout the day. The center is located on the fourth level of the Tate Student Center.
The center's strength lies in its established relationships with almost every office at UGA and with many service organizations across the region. The SVRC markets these services while keeping student veterans informed through weekly communications. 
SVRC provides a convenient point of contact for student veterans, a service desk staffed by veterans, an evolving network of partnerships working to improve services and programs, a comfortable lounge, and a community for student veterans. A range of diverse opportunities enables student veterans to meaningfully engage with the University and the surrounding community.