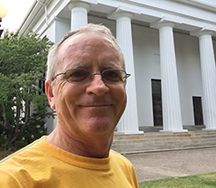 Fred Boyles is a retired Navy Captain and UGA Alum. Fred spent 33 years with the National Park Service managing historic sites including three in Georgia. For academic year 2020-21, Fred has volunteered to facilitate our student veteran oral histories.
In Spring 2017 the UGA Special Collections Library and the SVRC partnered to stand-up a Student Veteran Oral History Program. The purpose of this program is to record and preserve the unique perspectives of our diverse student veterans as they reflect upon their military service and subsequent transition to civilian life/academia.
For more information about the program or to participate, please contact SVRC Director, Jon Segars, at svrc@uga.edu or 706-542-7872.