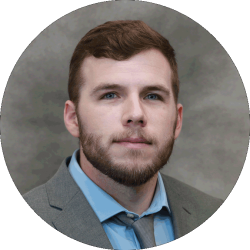 "Telling my story of my time in the Navy brought back a lot of memories and helped me process through some things. The interviewer made it feel like we were just having a conversation. I'm glad I could leave a footprint for others to learn from and to understand the individuals' perspective."
Dan Triplett, Navy Veteran 2nd Year, Social Studies Education
The UGA Special Collections Library and the UGA Student Veterans Resource Center have partnered to create the Student Veteran Oral History Project. Today, more than 100 student veterans have shared their stories in a digital audio format. Recordings take less than 90 minutes and are set in an informal environment.


The purpose of this program is to preserve the unique perspectives of our diverse student veterans as they reflect upon their military service. Our advisor for the project is retired Navy Captain and UGA Alumnus Fred Boyles. Fred spent 33 years with the National Park Service managing historic sites including three in Georgia. He is a great resource for making this project special for any veteran.


If you are interested in sharing your experience of your service, please contact us at svrc@uga.edu or 706-542-7872 or speak with any of our student veteran employees at the SVRC.



Learn more and listen to the stories of other veterans visit UGA Student Veterans Oral History Project.
The SVRC provides a small grant for student veterans participation.