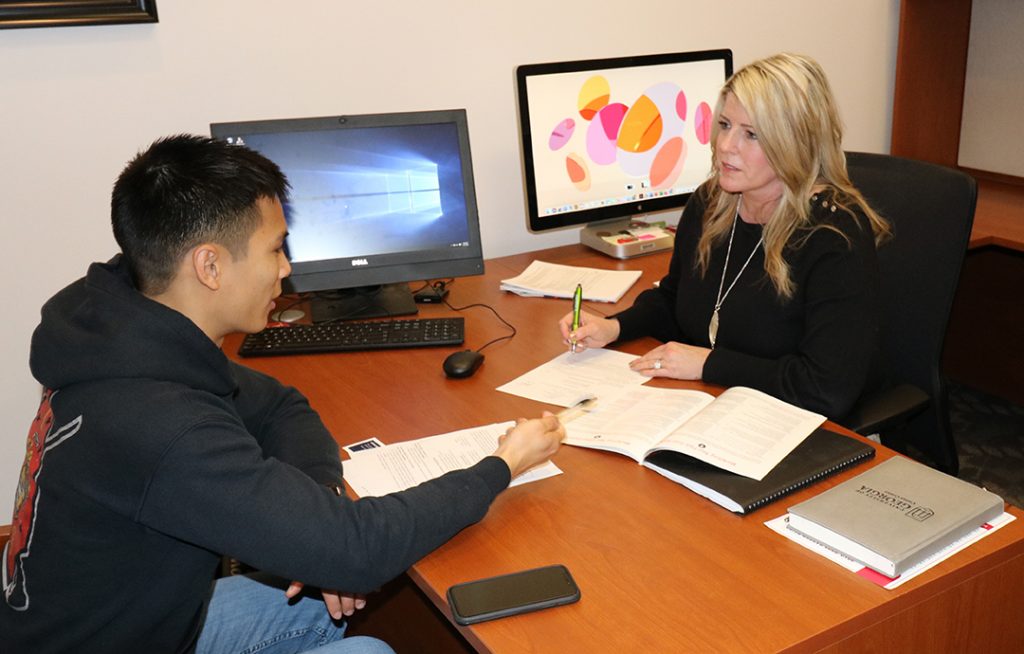 Beginning your second semester, you will work with a readiness coach to build a tailored development plan (DP). The plan highlights your career or graduate school interests, identifies geographic locations you would like to work/study, and companies or graduate schools you are interested in pursuing. By working with an RC, you will have access to resources and contacts throughout the University to further your academic goals and prepare you to reach your career aspirations.
Building off this approach, you and your readiness coach will work together to develop your resume. Once your resume is complete and you have had a second review, the next step is networking and branding. This step focuses on finding, building, and leveraging a network within your field of study or interest. Networking is critical as you shape connections around your new career interests. These connections will help you navigate your job search and, when the time comes, provide meaningful references. As you build a network, you will recognize the need to rebrand.
Branding is an essential part of your professional development as you pivot from the military to a new career. Your brand consists of many facets including your resume, social media, interactions and appearance.
An internship is the next critical step in your career development. Through internships you can determine if you are on the right career path, develop skills to highlight on your resume, and develop a network of professional contacts. In the Readiness Coaching Program, you are encouraged and supported to participate in multiple internships during your time at UGA.