Navy Veteran Fowler Selected for UGA's 40 Under 40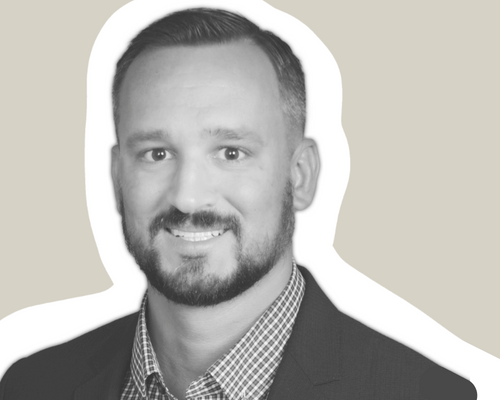 The University of Georgia Alumni Association unveiled the 40 Under 40 Class of 2022. This program celebrates the personal, professional and philanthropic achievements of successful UGA graduates under the age of 40.
PROFILE
Matthew Scott Fowler
AB '14
School/College
School of Public and International Affairs
City
Woodstock, Georgia
Occupation
REPAY – Realtime Electronic Payments Relationship Management Executive
Little Known Fact
"I'm learning to play the fiddle."
About the Honoree
Professional Experience
• While on active duty in the U.S. Navy he served three deployments on the USS Underwood during the Global War on Terror performing counter-narcotic and anti-human trafficking missions. As an Operation Specialist 2nd Class, worked in the ship combat information center to gather information needed to make informed decisions and provided situational awareness, and ultimately saved lives.
• He began his career at First Data Corporation (Fiserv) in the financial technology industry. Working his way through the organization's ranks as a top performer and four promotions later, he was asked to become the organization's director of military and veteran affairs.
• Currently in an executive role at Repay-Realtime Electronic Payments managing enterprise relationships for some of the largest and most well-known brands in the country.
Community Involvement
• Mentor for young men and women interested in joining the military.
• Provides mentorship to younger employees inside and outside his current organization giving life and career advice to help them make smart and informed decisions with their lives and careers.
• Assists several families while they continue to serve in the military by providing childcare, home maintenance, and being a positive role in their lives when it's needed most.

Awards and Accolades
• UGA Sphinx Honor Society – highest honor that can be bestowed on a UGA student. 685th inductee since the societies founding in 1892. This tremendous honor was a result of founding UGA's student veteran organization and leading the stand-up of the Student Veteran Resource Center on campus.
• Humanitarian Service Medal – for contributions during the 2010 disaster relief efforts in Port Au Prince, Haiti.
• Electronic Transaction Association – Certified Payments Professional (ETA CPP). The program sets the standard for professional performance in the payments industry and is a symbol of excellence.