Veterans Success Council (VSC)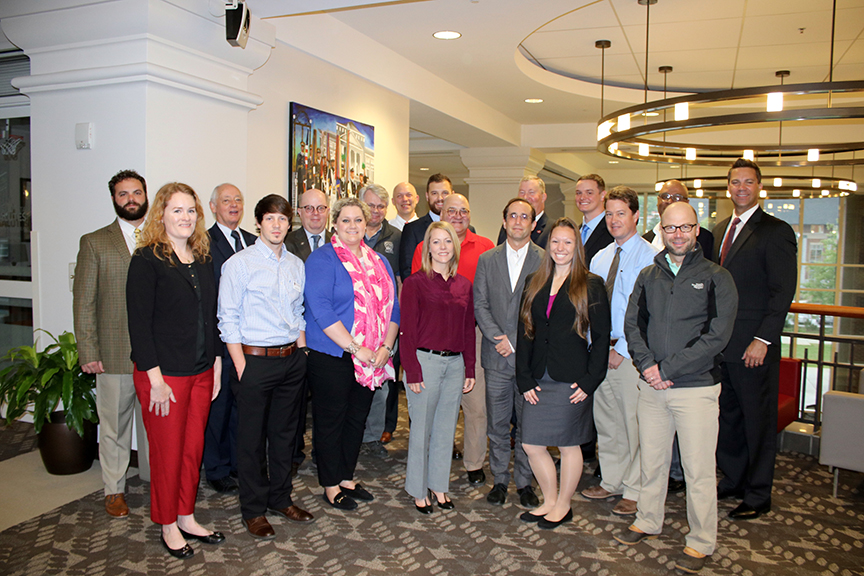 The University-wide Veterans Success Council (VSC) is co-chaired by Dr. William M. McDonald, dean of students, and Dr. William Vencill, associate vice president for instruction. This council, composed of senior-level faculty, staff and administrators, serves as a forum to discuss issues critical to the success of UGA's emerging student veteran population. The council assesses institutional hurdles that may hinder student veteran success, and, where appropriate, proposes or enacts solutions to overcome recognized obstacles.
Current Council members include:
Dr. William Vencill – Co-Chair (Associate VP for Instruction)     
Dr. William McDonald – Co-Chair (Dean of Students)
Ted Barco (Student Veterans Resource Center)
Keith Allen (Academic Enhancement)  
Mandy Branch (Financial Aid)  
Nancy Byron (On-line Learning)
Dr. Beau Seagraves (Student Care and Outreach)
Tim Carr (Disability Research Center)              
Cindy Crawford (Admissions)
Lisa Mann (Career Center)                   
Dr. Kara Fresk (Student Affairs Assessment)                 
Dr. Michael Friedline (Health Center)
Rick Gibson (Housing)
Judy Iakovou (Academic Advising)       
Dr. Lisa Sperling (Graduate School)      
Arthur Tripp (President's Office)                      
Dr. Lindsay CoCo (Center for Teaching and Learning)
Skylar Devlin (Registrar's Office, Veterans Certifying Official)
Mandy Enloe (Student Veterans Association President)
Dr. Loch Johnson (Senior Faculty)
Dr. Denise Spangler (Senior Associate Dean)    
Kris Stevens (EOO-V)
Don Walter (Transportation and Parking)     
Dr. John Dowd (Senior Faculty)
Robert Izlar (Senior Faculty)
Honorable Chick Ciccolella (Community Member)
For more information, please contact the SVRC at svrc@uga.edu.