Incoming Student Checklist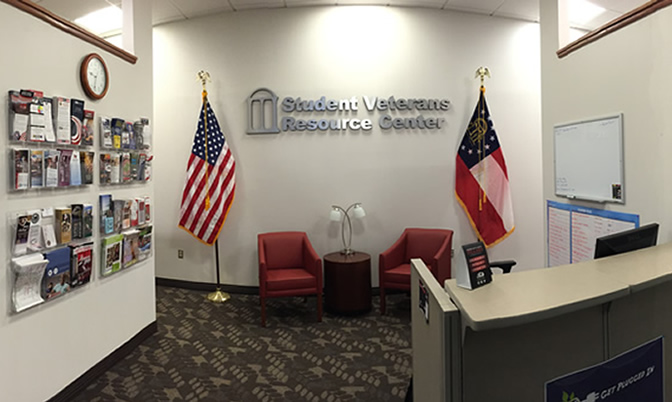 Incoming Student Checklist
Complete all steps listed in your acceptance packet.
Review and apply for veteran-related scholarships and fellowships.
Review the policy on Georgia residency and the UGA policy on Out-of-state tuition differential waivers and complete the appropriate form(s). For questions call 706-542-4748.
Plan to attend the Student Veteran Orientation. To schedule please call 706-542-7872 or email SVRC@uga.edu.
Carefully review the SVRC undergraduate-level or graduate-level Student Veteran Orientation Guide.
If you are an undergraduate, also take the opportunity to connect with your assigned Transition Coach.
Later in the semester, both undergraduate and graduate students will also have the opportunity to connect with a student veteran and a Readiness Coach.
Contact the UGA Disability Resource Center to obtain an accommodation, if necessary.
Whether you are using VA benefits or not, check in with the UGA School Certifying Official in the Registrar Office (Holmes Hunter) either in-person or by emailing va@uga.edu in order to:

Self-Identify

Formally self-identify as an active duty, guard, reserve, or veteran (with your Military ID or DD-214)
You only have to do this once and it will allow you access to a number tailored programs and services to include those offered through the SVRC

Coordinate your VA Benefits

Submit your certification of eligibility for Veterans Educational Benefits and the UGA Certification Form to the UGA Veterans Certifying Official
Questions: contact VA certification liaison at va@uga.edu or 706-542-9362

Visit the SVRC (Tate Center 481) to access the computer kiosks, printer, and conference room as well as visit the adjacent Fiserv Student Veterans Lounge (Tate Center 484) overlooking Tate Atrium. The center is staffed from 8 a.m. to 5 p.m. weekdays and remains open until 9 p.m., while the lounge is open weekdays from 8 a.m. to midnight.